And it didn't cost a penny
I've had a switcheroo. The old boys weren't getting much out of having the extra space and I figured the younger boys would really appreciate it.
We present The Fairview Exclusive Resort for Mature Gentlemen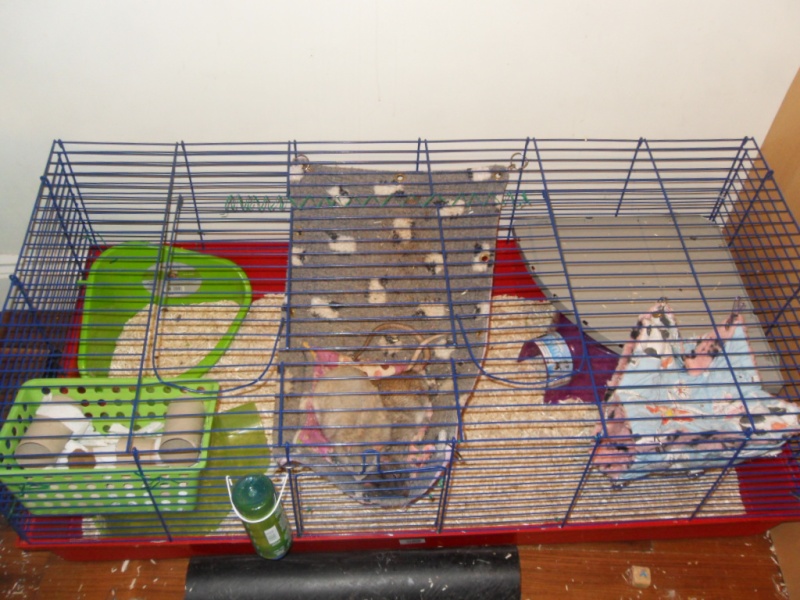 Enjoying their (mini) digging box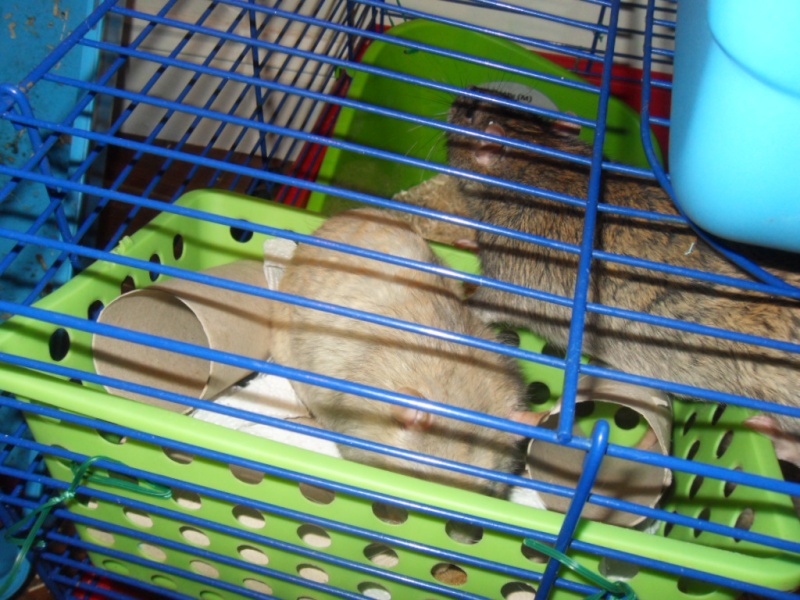 The Gentlemen's Club:
Ishy enjoying the new climbing space: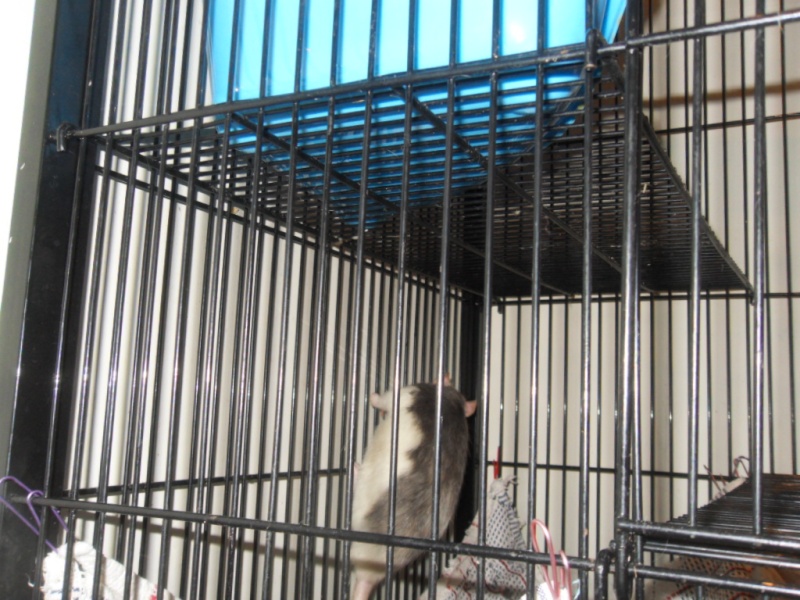 Peekaboo

New Smells
Mawie has a torn eyelid
we're keeping an eye on it. They're devils for fighting
And of course Bertie's new cage, courtesy of Laura and Karl
:

We're (hopefully) calling it The Honeymoon Suite. He's as happy as a pig in poop in it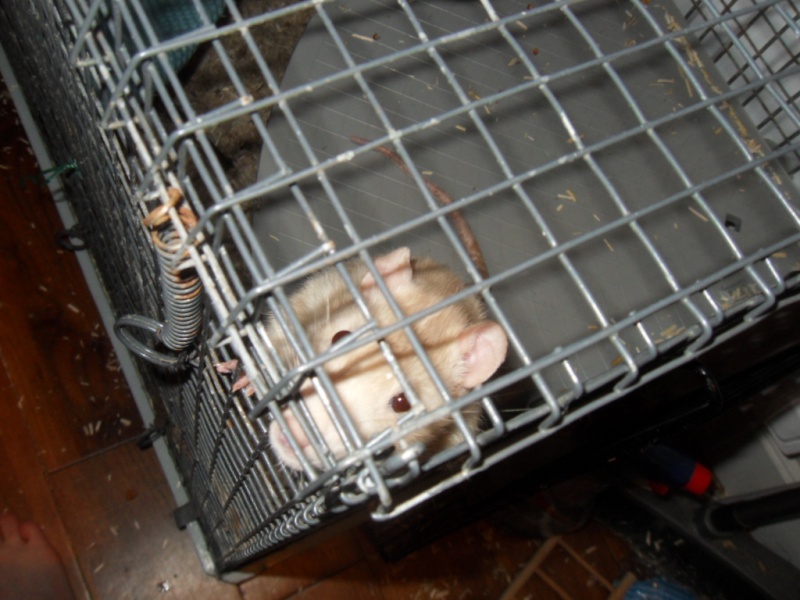 And on the door

Many thanks smokierat
OK I'll stop now
Last edited by katherine on Tue Sep 27, 2011 10:52 am; edited 1 time in total (Reason for editing : minor spelling error)

katherine

Moderator





Posts

: 742


Join date

: 2011-09-26


Age

: 32


Location

: Cork and the UK



Oooh - looking fab!
Lovely to see them all looking so blissed out!
Fingers crossed the 'honeymoon suite' goes well!
xx
_________________
Laura Woods
Bongo Fury Rattery
- Hobby rattery breeding for Russian varieties and Mink and Cinnamon with plans for Pearl based in the future. Based in West Cork. We are NFRS and IFRA members.
They do all look really happy katherine
Been through that eyelid thing myself with the girls
_________________
Proudly owned by The Squirmin' Vermin and The Micicles,past and present

smokierat

Moderator





Posts

: 881


Join date

: 2011-09-26


Age

: 32


Location

: Cork (city)



Funnily enough it happened 2 days after you were saying about it happening to you. It's how I knew what it was and didn't freak out, so thanks for that
the vet was round today for Suzy and had a wee look at Mawie, she said just to keep an eye on it *fingers crossed*
_________________
Rats:  Thornton :silver:and Heathcliff
Ex Rats: Reggie  
Algy
Theo
Monty
,On Loan from Bongo Fury: Forz
and Switch
Bertie
and Maddi
, Septimus
Mawie
Ishmael
, Isambard
,

katherine

Moderator





Posts

: 742


Join date

: 2011-09-26


Age

: 32


Location

: Cork and the UK



No problem
well,that healed up fine anyway but you can always get those fucithalmic eye drops from the vet if you think he needs it after a while.Was it a nasty one?What we go through for love
_________________
Proudly owned by The Squirmin' Vermin and The Micicles,past and present

smokierat

Moderator





Posts

: 881


Join date

: 2011-09-26


Age

: 32


Location

: Cork (city)




---
Permissions in this forum:
You
cannot
reply to topics in this forum