The last of my Dublin boys left me this week. They were such special lads, and even though Ishy has been without his brother for months now it seems wrong to separate them, so doing their obits together.
Laura and Karl were kind enough to take me to Dublin to get these two boys. I originally got them as company for Bertie but with him being Bertie it didn't work out. It soon turned out that the boys had some hormone-related aggression issues themselves and so they ended up staying separate to my other rats. In spite of this, I never regretted getting them, they were lovely boys in their own way. I ended up getting Ishy neutered because he started biting but after that he was a lamb and I often wished that I got Mawie done too, though he never bit me out of aggression, though I got a few nips when he was over eager for food and a few more because he was hugely territorial and hated being taken out of his cage (cleaning was a bit of a negotialtion
 ).
I lost Mawie from a ZG tumour in the spring, unfortunately he had to be pts and I was so uncertain whether or not I had made the right decision until after it was done, when I saw the extent of the damage to his face which meant he could hardly eat
 . It really got me down for a long while and I am gutted to have lost Ishy now. They were the last boys I brought over from Ireland and were such characters!
While Mawie was alive Ishy was always building nests, he used to shred up any boxes and paper I put in the cage and rip open the seams of his hammock and stuff it all inside the lining
 was a nightmare to wash things, but he stopped doing it the day Mawie died
 He was a real caring soul when it came to his brother, even though they used to scrap pretty much constantly.
After Mawie died, Ishy went into my other group of boys with next to no issues (even though the younger 2 were a little confused on occasion about whether he was a boy or a girl
 ). Poor boy had bad HLD for the past 2 months and really only his front right paw was properly functioning for the past month and he was losing lots of weight in spite of gobbling up nutrical every night along with cooked pasta in oil and veg along with his dry mix
 so it wasn't unexpected that I would lose him soon but it was such a shock to not be able to find him in the cage on Wednesday night, and after a hunt I discovered him lying camouflaged on the shavings on a shelf (I'm so concerned that he could have fallen from the upper level and been killed by it) he was so little it was hard to spot him there
They were very special boys to me, even though they were never cuddlers. I am just devastated.
I have so many memories of them both, but the prevailing ones are: having them and their brother Dean in the carrier next to me as we drove round, lost in Dublin on the most blazing hot day I remember from living in Ireland and deciding what to call them.
Them constantly escaping from their rabbit cage when I first got them, cos they new how to pop the door, and coming into the rat room of a morning and having to hunt them down (Ishy always being in the slide out bit of the computer desk).
The cat carrier I brought them to England in popping open at Cardiff Central station as I got out of the train at 1 am, being told by some builders working on the rail line, and finding them both curled up safe inside, looking at me as if to say "what?"
Ishy pulling one of my brother's shirts through the bars of their cage and nibbling it to bits the minute they settled.
Them popping their head out of a potato sack I hung in their cage, which they stuffed with newspaper and practically lived in during the winter when they lived in my parents' shed.
Having fun with them on rattie-island
Ishy crunching ice blocks whole in the summer... and loads more. Here's a few pics
First day: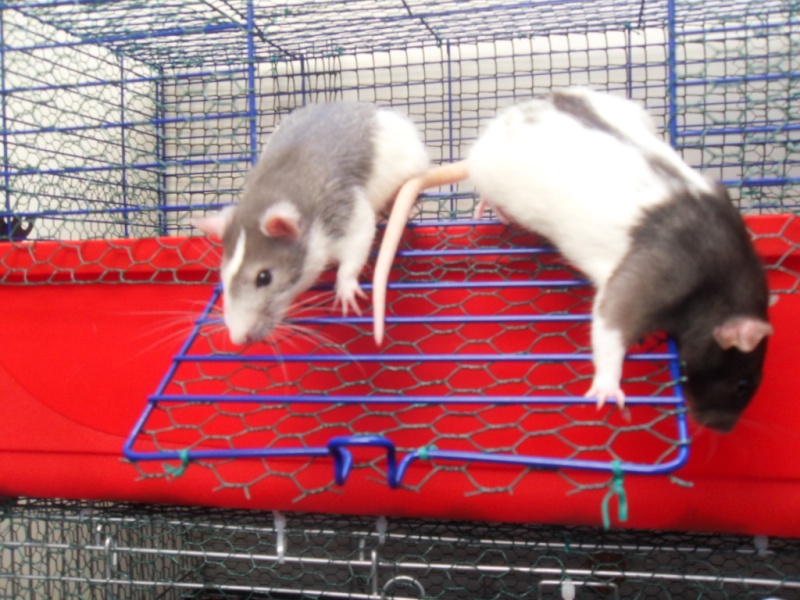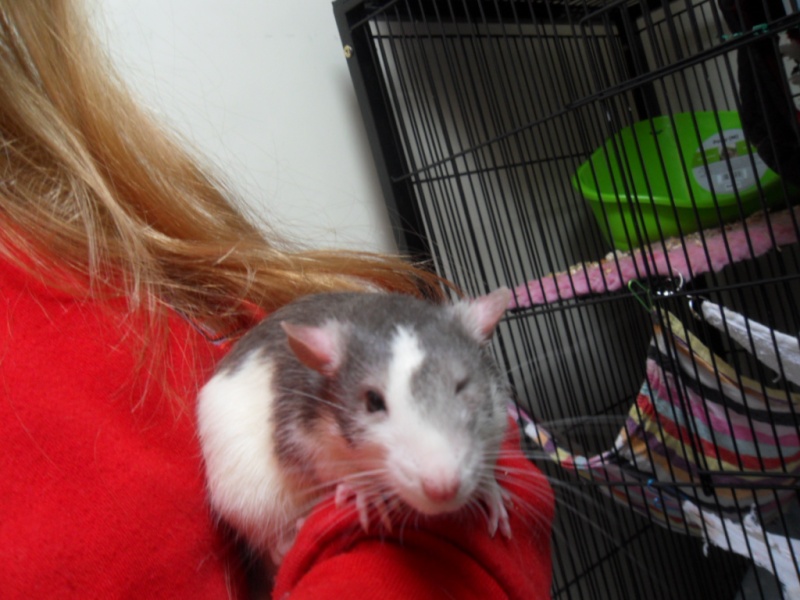 big ears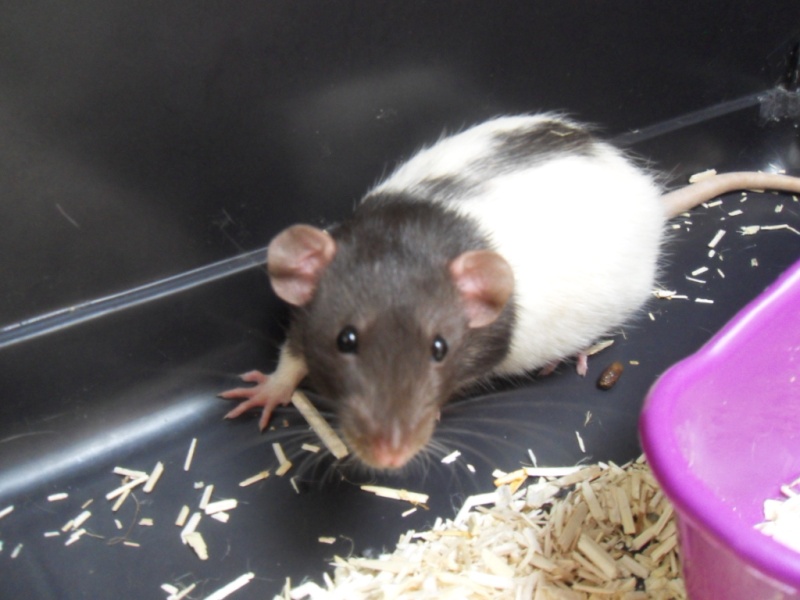 Always my IshyFish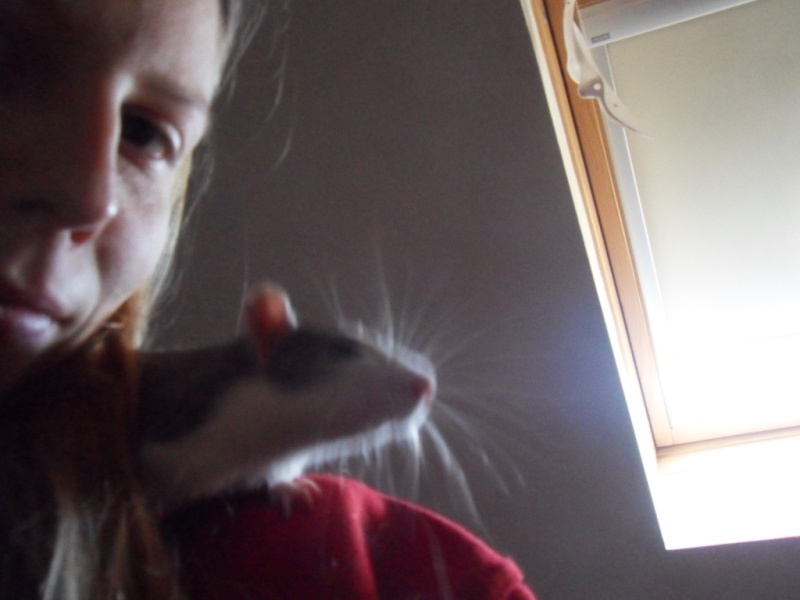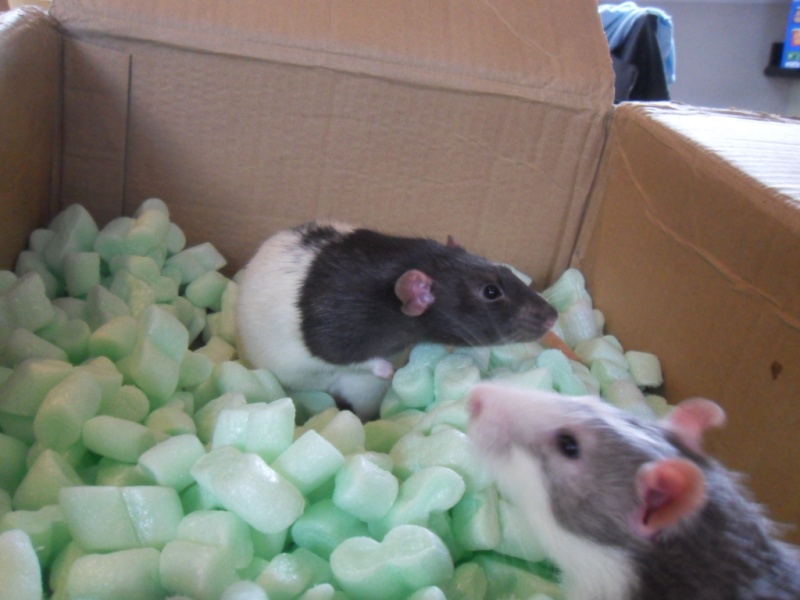 Corks were always a fave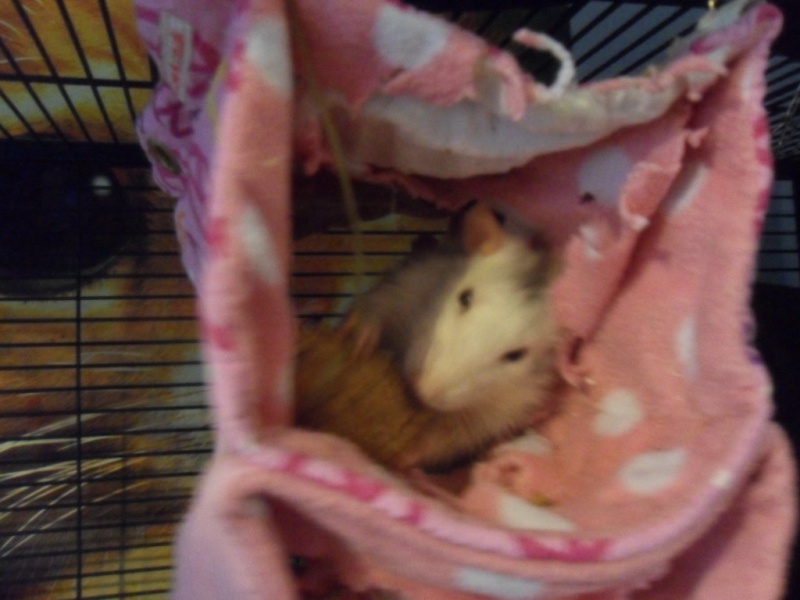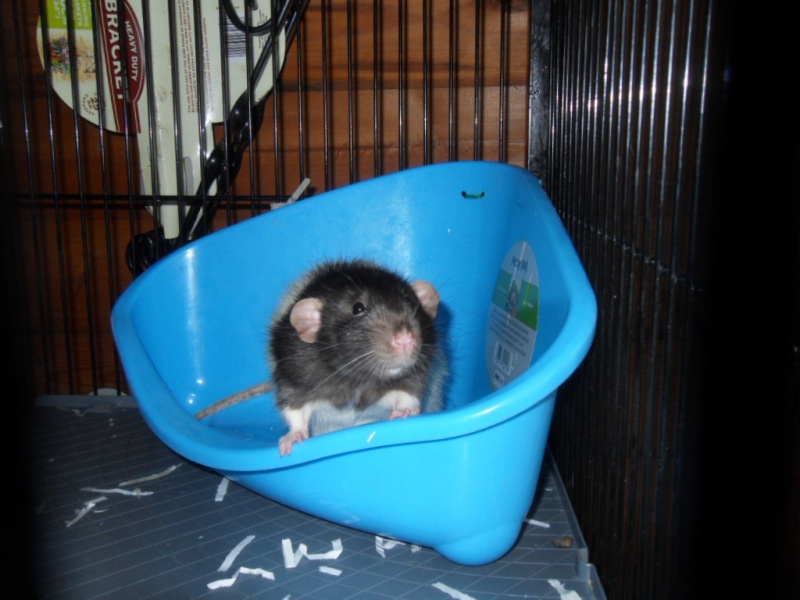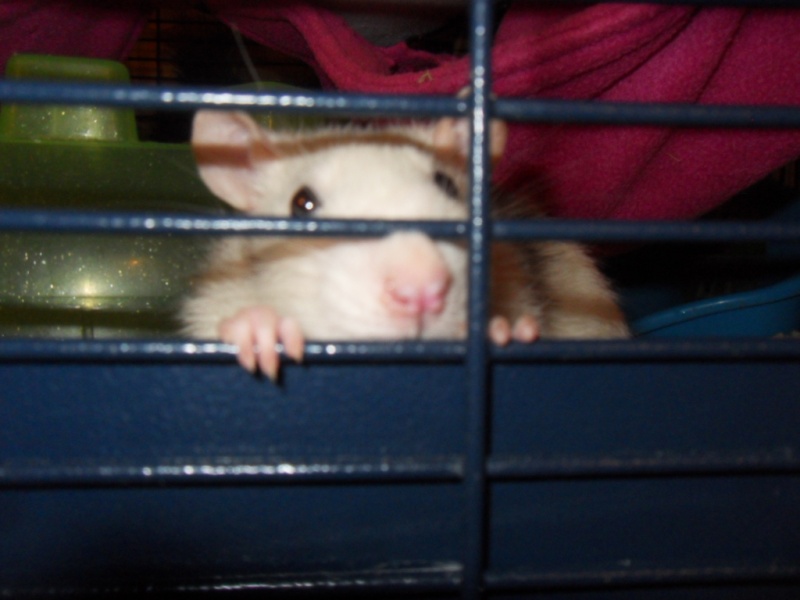 Old man. Last photo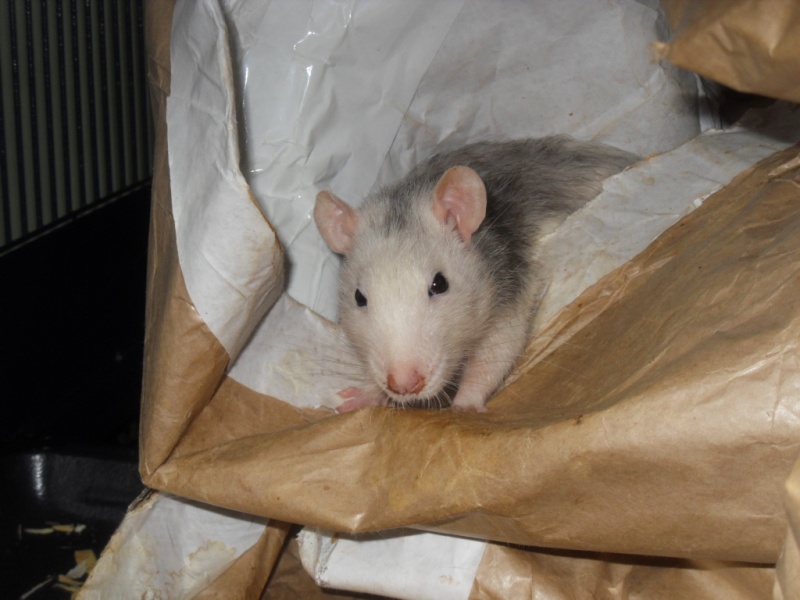 _________________
Rats:  Thornton :silver:and Heathcliff
Ex Rats: Reggie  
Algy
Theo
Monty
,On Loan from Bongo Fury: Forz
and Switch
Bertie
and Maddi
, Septimus
Mawie
Ishmael
, Isambard
,

katherine

Moderator





Posts

: 742


Join date

: 2011-09-26


Age

: 31


Location

: Cork and the UK



:*( oh Katherine... I'm so sorry - even when they're a bit more challenging, you never stop feeling sad when you lose them
How well I remember going to get them, and getting lumped with Dean too! Last bit of GMR I ever did... made me think twice about random GMR again I can tell you - poor, mad, vicious Dean
Run free lovely lads, go and find your brother, and don't let him beat you up!
xx
_________________
Laura Woods
Bongo Fury Rattery
- Hobby rattery breeding for Russian varieties and Mink and Cinnamon with plans for Pearl based in the future. Based in West Cork. We are NFRS and IFRA members.
I'm so sorry to hear this. Run free little men. Such wee beauties x

GillianK

Oldie





Posts

: 445


Join date

: 2012-01-09


Age

: 34


Location

: Derry, N.Ireland



_________________
Eoghan.
"Never interrupt the enemy when they are making a mistake"
"Tact is the ability to tell someone to go to hell in such a way that they look forward to the trip"

Proudly Commanded by
Squeak, Rafiki, Piscin, Raticate, Dizzy Beag, Smoulderin' Cinnabun, Smoked Sassafras, Bree, Shrimp-a-Sioráf, Bella, ButterFlobbles, Poptee, Ping
Evil Oscar Wilde(M), Cú Chulainn(M), Sir Didymus(M)
Previously Commanded By
George, Ghostie, Ralf, Tuffy, Pixie, Willow, Flea, Nibblet, Rose, Tulip, Gypsy, Bluebell, Crimp, Annie,Jiggly Puff of Blue Smoke, Dizzy, Noodles(M) And Smokie(The Supreme Commander)
https://plus.google.com/+EoghanDuggan/

eoghan

Oldie





Posts

: 204


Join date

: 2013-08-05


Age

: 32


Location

: The People's Republic of Cork



Thanks guys, he was 2 and 8 months, so he had a long run
_________________
Rats:  Thornton :silver:and Heathcliff
Ex Rats: Reggie  
Algy
Theo
Monty
,On Loan from Bongo Fury: Forz
and Switch
Bertie
and Maddi
, Septimus
Mawie
Ishmael
, Isambard
,

katherine

Moderator





Posts

: 742


Join date

: 2011-09-26


Age

: 31


Location

: Cork and the UK



Sorry to hear about your guys.

_________________
The Mischief: Monica, Edie, Tilda & Ed

Gone Fishing: Maud, Constance, Peig, Hillary

"As the Amazing Maurice said, it was just a story about people and rats. And the difficult part of it was deciding who the people were, and who were the rats."

DJF

Oldie





Posts

: 311


Join date

: 2012-12-19


Age

: 33


Location

: Dublin/Tipperary



---
Permissions in this forum:
You
cannot
reply to topics in this forum